Cool and Green Oman Wabar Tours took me on a full day trip to the mountains. The guide Saif and the driver were professional and nice. We went at an altitude of over 2,000 meters! the scenery was breathtaking. We also went to the souks of Nizwa. I saw abandoned villages and a terraced rose garden on the mountainside. We drank coffee and karak tea many times, tasted dates and halva. Lunch was enjoyed in a pleasant climate high up with goats walking nearby. An unforgettable day!
Toller Tagesausflug mit Saif Wir haben den Tagesausflug nach Nizwa und Jebal Akhdar sehr genossen. Unser Tourguide Saif hat uns pünktlich im Hotel abgeholt und in einem sehr komfortablen Auto zuerst nach Nizwa und danach nach Jebal Akhdar gefahren. Saif weiss viel und beantwortet gerne alle Fragen zu Land und Leuten so ist die Fahrt von Muskat ins Landesinnere kurzweilig. Immer wieder überraschte er uns neben dem üblichen Touristen Programm mit kleinen ortstypischen Leckereien, z.B. einem typischen kleinen Frühstück oder Tee to Go oder einem Softice auf der Heimfahrt.Die Altstadt von Nizwa ist definitiv einen Ausflug wert, ebenso der Grüne Berg von dem man wunderschöne Aussichten hat.
MoghaniALABAMA
2020-03-26
In midst of virus Oman Tours best! We had scheduled day tours of Muscat and Salalah and was in Dubai awaiting our cruise on March 12th. We had private tours with Oman Tours reserved. They were wonderful in cancellations! We had to ASAP return to USA first plane available due to our government request or be quarantined at end of cruise in Europe. We will return next year to finish our tours of Oman and will request Sarah to help us again with our plans. She is excellent. Thanks again and see you next year!
Jamal as our tour guide Our guide Jamal was extremely professional and was knowledgeable with the sites we visited. He was very kind, polite, humble and treated us as royalty. We were thoroughly impressed with Muscat sights and sounds. The reason was Jamal who made our visit very enjoyable. Thank you Jamal I recommend you to any one who visits Muscat as a tour guide. Five Stars. Nasim Juma
AMAZING Oman! I have just returned from my 10-day trip to Oman and it was a once-in-a-lifetime experience thanks to Khalifa and Abdullah, my great tour guides! They made my stay there truly unforgettable!I'm a female traveling solo. I was on a tight budget but Khalifa and Abdullah were able to work things out to accommodate me. They suggested the itinerary for me, drove me safely around the locations, provided me with assistance with an excellent choice of lodging as well as variety of local eating opportunities. But most important, they put their hearts and love to their country in everything they did!They are both honest, respectful, reliable, patient, very attentive, accommodating, funny and friendly. Their knowledge of the geography and history of Oman is immense and truly mind blowing. They went above and beyond to make me feel safe and welcome in this beautiful country. Moreover, their hospitality cannot be measured; I was honored to share lunch with their families in their private homes!I don't think I would have such great opportunity to immerse myself in the history, beauty, and hospitality of Oman if it wasn't for Khalifa and Abdullah. I feel very fortunate to have met them and used their impeccable services. I highly, again, highly recommend them to anyone who desires to have a true experience in this amazing country!!
Navigate417178
2020-01-02
Average Trip Our guide did not speak English well, so we would have been better off just hiring a taxi to take us to these places.
NATALE AL GRAND CANYON I posti sono veramente molto belliIl problema e' che la visita e' veramente molto veloce per cui non si riesce a godere del tutto Da segnalare guida svogliatissima al forte di Nizwa. Da evitare la visita guidata tanto e' tutto perfettamente segnalato da cartelli informativi
Excellent support from Tahar We have been advised with great tips from Tahar to discover Oman. He advised us to go to the nice spots and we enjoyed it! We highly recommend him!
Travelling_Turtle84
2019-12-17
Excellent day out Took this tour during our visit to Muscat,and cannot rate highly enough. We were picked up at the exact time at the hotel and saw all the main sights of Muscat.Our guide, Mazin, was very knowledgeable and friendly and took the time to tell us about all the sights we were visiting and the history of the country. It was really good to have the local knowledge on a tour like this. We saw all the main sights, including the Grand Mosque, the Royal Palace and the Souk. In the souk, the guide showed us a number of shops to buy local items.Overall this was an excellent tour, and showed us round the city in a way we wouldn't be able to ourselves and represented very good value for money. Highly recommend!
Best guide in Oman I came to Oman and was not sure what to do as a single person traveling. I found Basim Al Habsi through a referral from another guide. Basim is kind and funny. He knows everything about Oman and goes out of his way so that everything is special for his guests. You will never feel so safe or cared for. The Omanis are special people. It really wouldn't matter where I was in the world because the real gift of going to Oman was meeting Basim. He is the best.
No Results Found
The page you requested could not be found. Try refining your search, or use the navigation above to locate the post.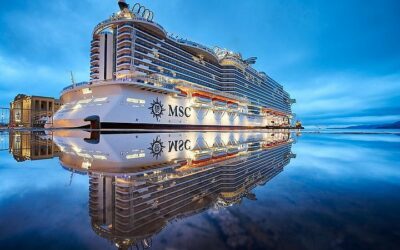 MSC Opera  Starting Abu Dhabi Day 1: Arrival You will be welcomed by our agent and be transferred...
read more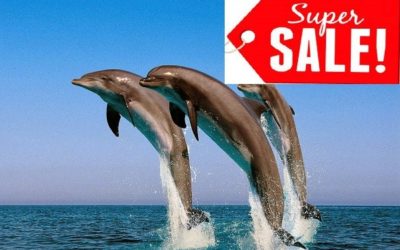 DOLPHIN WATCHING -2 HRS TOUR Dolphin watching Offers a great opportunity to have a...
read more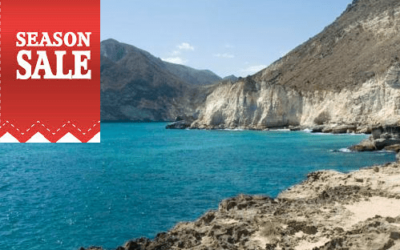 SALALAH EAST AND WEST -COMBINED TOUR Drive towards east. On your way to taqa pass by the...
read more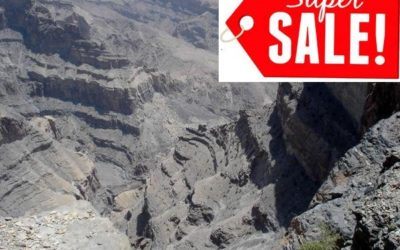 JEBAL SHAMS-OMAN GRAND CANYON Duration : 8 HRS Drive to Jebal Shams which is Located...
read more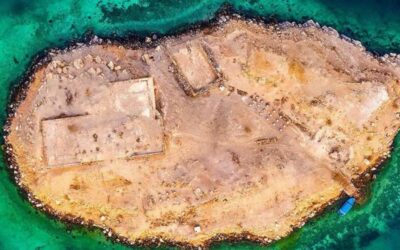 Musandam Tours Inside the picturesque nature and distinctive architectural wonders, as the city of...
read more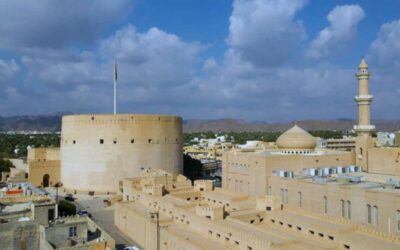 Nizwa Oman has established in the year 1994 AD, in the interior region of the Sultanate, and it...
read more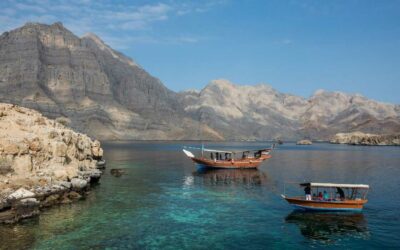 Musandam tours are one of the most interesting things that you can experience, as this province is...
read more