You can do Musandam tours Whether you are based in Dubai or just visiting, the Musandam and Oman tour is an excellent option to escape from the hustle and bustle of everyday life. The journey is short and direct and border officials handle tourists easily enough to create a smooth system. The Musandam Peninsula in Oman A popular weekend trip from Dubai, the Musandam Peninsula in Oman is a stunning and picturesque place, secluded from its own country, and easy to visit from the UAE.
The Musandam Peninsula borders the emirate of Ras Al Khaimah, which also offers plenty of adventure activities in the mountains.
In 1971, when the United Arab Emirates was formed, Oman retained ownership of a small piece of land on the northern Gulf coast. Giving up this peninsula meant losing the strategic advantage of the northern coast and port across the sea from Iran.
Therefore, while it is still part of Oman, the Musandam Peninsula is separate from the rest of the country.
How to get to Musandam, United Arab Emirates?
It is entirely possible to rent a car and drive from Dubai to the Musandam Peninsula, depending on where you are in Dubai, it will take about 3 hours to drive, passing through Sharjah and Ras Al Khaimah, to the Al Qeer border point. This is the only border crossing that enters Musandam for tourists.
If you are renting a car, you need to plan and work with your rental company to make everything legal before you drive there. For borders you will need:
Proof of Omani insurance purchased through the leasing company. The car rental company needs to include in your contract that this is permitted.
A letter of non-objection from the leasing company.
Bring your passport. It must have 6 months remaining validity upon entry.
You will pay an exit fee of 35 dirhams from the UAE and an entry fee of 50 dirhams to Oman. The total fee is AED 85 per person.
Things to do during Musandam tours
Musandam tours in Oman is one of the best Omani destinations, which provides you with many interesting tourism and leisure activities. Khasab is also known for its fantastic dolphin tours, as well as beautiful beaches and mountainous areas. In addition to the rocky coves and fjords, which allow you sailboat tours
Khasab Oman has many tourist places that are worth a visit. Learn about 9 of them below:
1- Oman Fjords
Musandam tours are famous for its majestic fjords, so if you intend to visit Musandam, Oman.
The first thing you should visit is the wonderful fjords of Oman, to enjoy watching the stunning scenery, but you have to book your tour first.
Dhow boat tours are available to discover the charm of these fjords, and you can choose a full-day boat trip to enjoy seeing fjords and fjords, as well as coastal villages and picturesque marine life that are worth exploring during Musandam tours.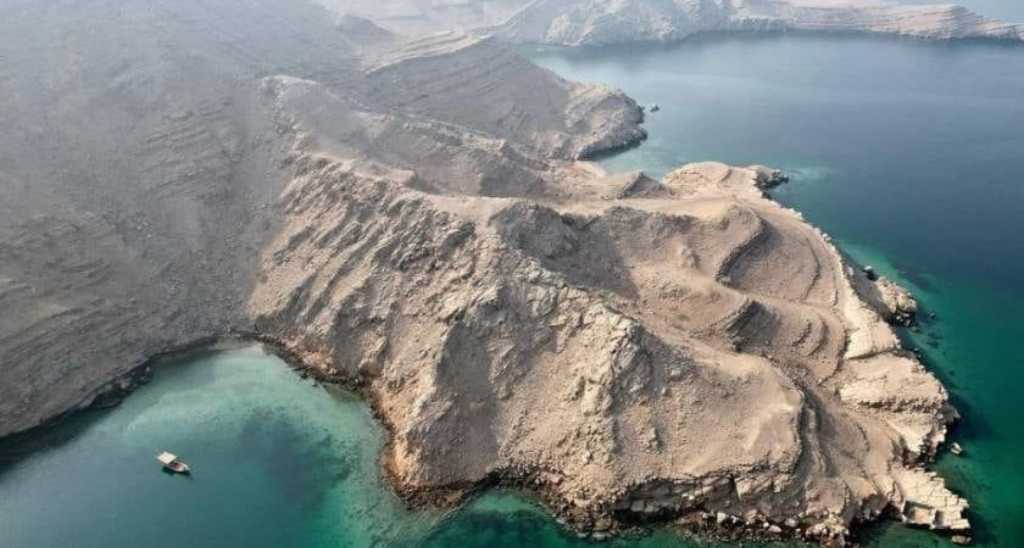 2
– Khasab Castle
A visit to Khasab Castle is one of the best Musandam tours, where tourists can get a glimpse of what Oman looked like before globalization, as it is characterized by its unique historical architecture. It was built by the Portuguese in the seventeenth century and is considered one of the most important Musandam tours.
Khasab Fort is not just a castle, as there is a museum in the building as well, and it is one of the best museums that allows you to learn about the history of the country and how the Omanis were in that ancient period, as well as take a close look at the Omani handicrafts.
3- Busah Beach in Musandam, Oman
Busah public beach is one of the tourist attractions in Musandam tours.
It is within walking distance of the ferry terminal, and travelers can reach there by land as well as by sea.
This is in addition to enjoying watching turtles, which are the main attraction on the beach.
Also, go to spend a night on sailboats and enjoy the moonlight, and do not forget the adventure of climbing the mountains surrounding the sea, and watching the wonderful panoramic views from above.
4
– Jabal Al-Harem, Amman
The beautiful Hareem Mountain, also known as Jabal al-Nisa, is the highest peak in Musandam Governorate.
Located at an altitude of 2087 meters above sea level, it is considered one of the most beautiful Musandam tours in Oman.
Jabal Al-Hareem offers tourists stunning views of the magnificent valley, such as the well-preserved fossils, inlaid on the rocks of the mountains, which show signs of ancient life from creatures such as mollusks, fish, and shellfish.
You can't reach the top, as there is a radar station located at the top.
5- Dolphin tours during Musandam tours
One of the most beautiful things you can do in Musandam tours is to take a dolphin-watching tour by taking a sailboat along the coast and passing by Telegraph Island.
The wonderful Musandam tours allow you to see a variety of friendly dolphins, which come close to the boat to welcome you. And you can play with it and take souvenir photos next to it. It is an interesting tour full of fun that adults and children are looking for.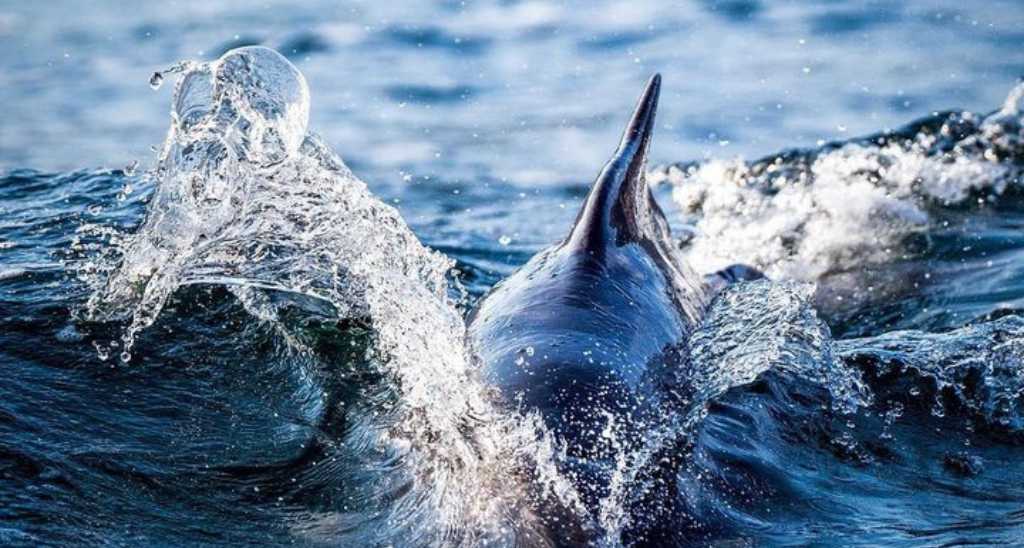 6- Camping on the beach in Musandam, Oman
Camping on the beach is also one of the most exciting tourist activities in Musandam tours.
It is the preferred recreational activity for tourists for a perfect family or individual vacation.
Camping is wild in Oman; you can find a place you like and set up a camping camp on the beach.
You can enjoy free camping tours at the remote Busah Beach within the Musandam Straits.
Available in many tours are basic facilities such as tables, chairs, toilets, lights, and showers, as well as tents of all sizes for adults and children. You can enjoy a barbecue outdoors.
7- A hunting tour in Musandam tours
One of the best leisure activities that you can enjoy doing on Musandam tours is hiring a sailboat or speedboat.
Have an enjoyable experience such as deep-sea fishing in the main fishing areas during Musandam tours.
Take a fun fishing tour through a day full of adventure and fun, where fishing, swimming, and sightseeing.
On these dhows, you will also find many birthday parties, family gatherings, anniversaries, and many other entertainment events at sea.
8- Diving and snorkeling in Musandam tours
Diving is one of the exciting recreational and tourist activities in Musandam tours. You can do it during the tourism holiday in Musandam, Oman.
If you are a fan of excitement and adventure, you can explore what is under a fertile ocean and there will be a big surprise that will amaze you with its natural wonders.
There is a splendor of coral reefs and sea creatures such as sharks, tigerfish, kingfish, jack fish and many others.
Enjoy swimming with dolphins and taking pictures of marine life underwater.