Muscat is the capital of the Sultanate of Oman, as it is located on the coast of the Gulf of Oman. It is characterized by its picturesque nature that gives visitors during muscat tours comfort and relaxation.
It is also characterized by the cleanliness of its neighborhoods and streets, in addition to the preservation of its people's heritage in their fashion and jewelry. They are also known for their friendliness, generosity, and generosity. , and kindness in dealing with visitors, and Oman is characterized by a tropical desert climate with summer rains in the mountainous areas, so the best time to visit it and go on trips to the desert, mountains, and hiking in the cities is from December to February when the weather is sunny and warm.
Tourist program during Muscat tours
You can take a sightseeing tour in the city of Muscat for 4 days and 3 nights, which includes hotel accommodation, meals, transportation, etc. Below is a further explanation of the program details:
Day 1: Arrival in Muscat from the airport
You can reach Muscat in several ways, including:
Taxi: You can request a taxi through the transportation desk located in the passenger arrival hall, or it can be stopped on the road outside the airport.
Rent a car: You can rent a tourist car from the moment of arrival through the car rental offices inside Muscat International Airport, which provide services to travelers 24 hours a day.
Bus: During muscat tours, you can arrive either by public buses which have a special station on the ground floor outside the airport terminal, or by tour operators to take travelers to their destination or their hotels directly, or by free buses provided by most hotels.
You can get a hotel to stay during muscat tours. Among the most important hotels in Muscat are the following:
1- Mysk Al Mouj Hotel
It falls within the 4-star rating.
It offers free internet, a restaurant, a golf club, shops, a swimming pool, a gym, and laundry service.
All rooms are equipped with TV, cordless telephone, safe, tea and coffee making facilities, desk, ironing facilities, bathroom equipped with hairdryer and shower.
2-Hilton Garden Inn
It is located with a 4-star rating, and it is 25 minutes by car from Muscat Airport.
It offers free internet, an outdoor swimming pool, city and mountain views, and a gym.
The rooms have a TV, a desk, a wardrobe, a tea and coffee maker, and a private bathroom. Some rooms are equipped with a kitchenette and a refrigerator.
3- Centara Muscat Hotel
It falls within the 4-star rating.
It provides free internet service, a gym, a group of restaurants, a swimming pool, a spa, a ballroom, meeting rooms, and a shuttle service to and from the airport.
All rooms are air-conditioned, soundproofed, and contain a TV, telephone, wardrobe, tea, coffee maker, iron, and a bathroom equipped with a hair dryer.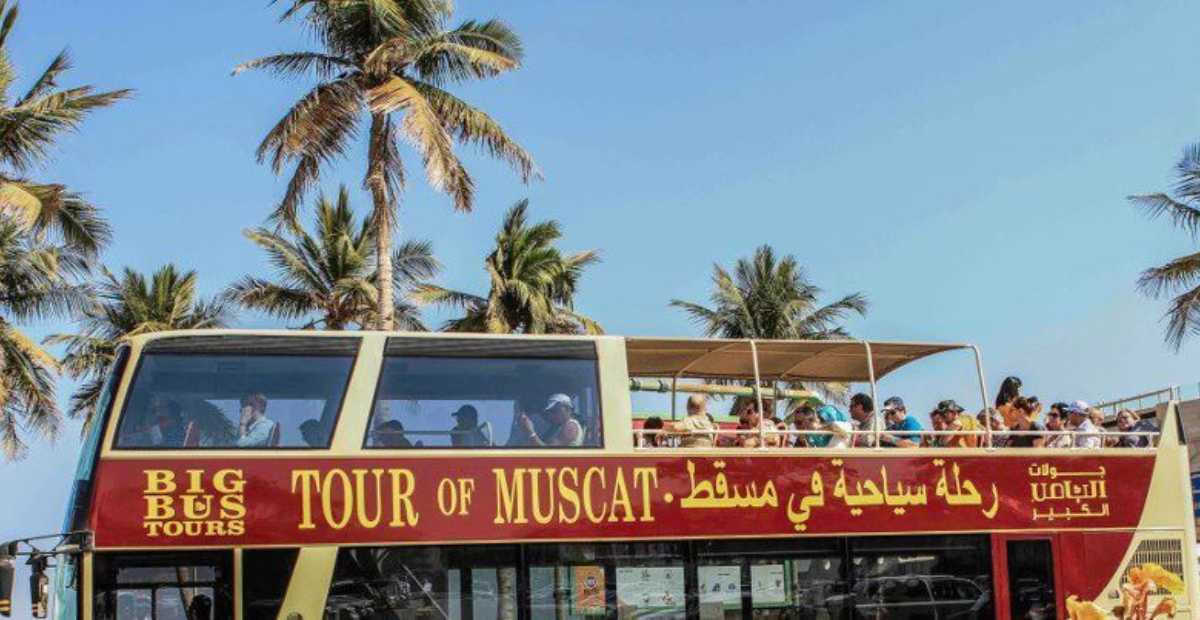 You can try Omani food during muscat tours, as many restaurants in Muscat serve various meals, including the following:
Beach Restaurant: It serves various seafood, and offers a panoramic view of the Gulf of Oman. It is open from September to May to serve dinner only.
Bin Ateeq Restaurant: Its most important characteristic of it is the Arabic floor sessions. It serves various dishes of lamb majboos, Omani sweetness, and harees.
Ubar Restaurant: offers many different dishes and different types of meat; Including camel meat for lunch, and it also serves many delicious desserts.
Tche Tche Café: The Café offers a variety of salads, breakfast meals, sandwiches, and pottery.
Grand Lounge Restaurant: It is a large Turkish restaurant that offers a variety of Turkish food and drinks, such as; Kebabs, pancakes, and Turkish coffee, and it is open seven days a week.
On the second day of the muscat tours
Breakfast will be at the hotel during muscat tours, then visit the tourist places in Muscat and Oman, and the most famous of these places are:
Don't miss going to Muttrah Souq to buy Omani goods such as colorful fabrics, silver jewelry, and souvenirs.
Visit the Sultan Qaboos Grand Mosque which is the largest mosque in the country, and admire this unique architectural marvel.
If you are a fan of swimming, you should go to Musandam Governorate, which contains many beautiful beaches with white sand, the most famous of which is Khasab Beach.
Head to Ras Al Jinz Reserve to see a group of endangered turtles, and there you can also relax on the beach.
Do not miss going to Wadi Bani Khalid to see the picturesque nature consisting of unique pink rocks, and the spring of water that flows in the valley throughout the year.
To get acquainted with the history and culture of Oman, you should go to its castles and forts, such as; Nakhl Fort, Nizwa and Jibreen, Rustaq Fort, and many more.
If you love festivals, you should go to the city of Salalah, and celebrate the annual Khareef Festival, which takes place from September to July every year, and enjoy the beautiful scenery.
Visit Wadi Dam to see the amazing rock formations of the valley of all kinds, and you can also try the water swimming pools.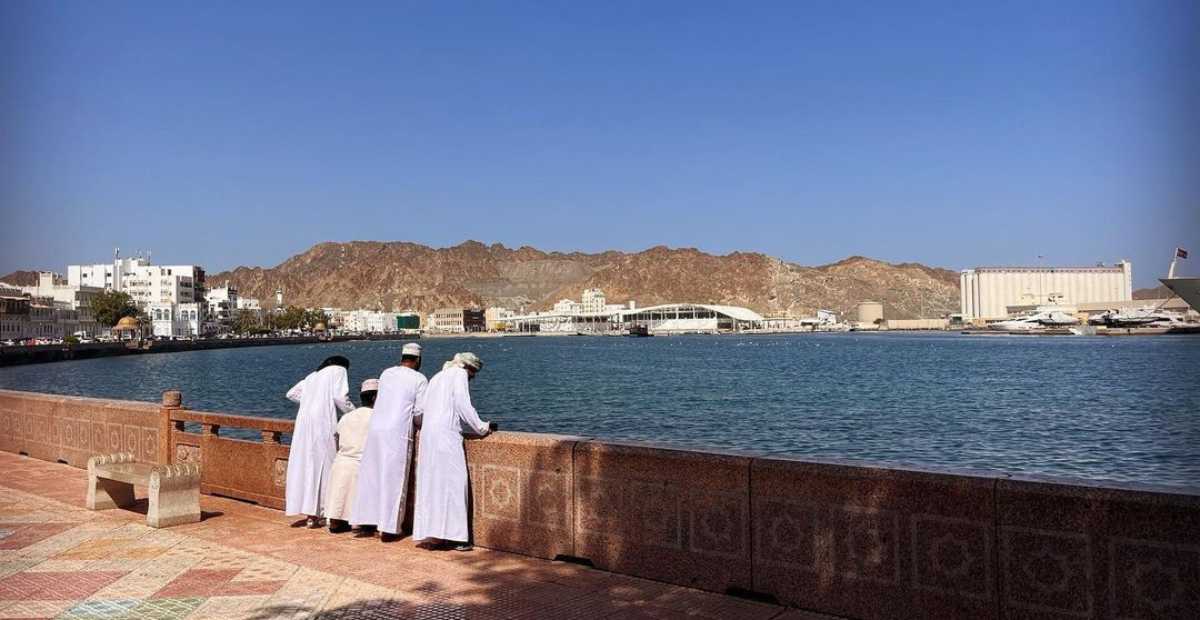 On the third day of the muscat tours
Breakfast is at the hotel, and it is possible to book optional tours during muscat tours to discover the city and continue exploring places in Muscat, so you can visit the following places:
Visit the National Museum to learn about the history of Oman, especially its maritime history.
Do not miss going to Marina Bandar Al-Rawda, and enjoy water sports such as; Fishing, and diving, and you can also enter the swimming pool for free.
To get acquainted with the ancient Omani heritage, you should go to Al-Jalali Castle, and you will also see many offers made by the village farmers on military occasions. During muscat tours, you can take a cruise in the port and watch the fireworks.
To see imaginative and interactive shows, visit the Baranda Museum, where you will also see an amazing dinosaur skeleton whose bones were collected from the Al Khoudh area.
During muscat tours If you are looking for tranquility away from the hustle and bustle of the city, head to Awakening Park to enjoy the trees and flowers that decorate the walking paths there.
On the fourth day of the muscat tours
You will have breakfast at the hotel, then head to the airport according to your flight schedule.