Choosing a tour guide during the arrangement of Muscat Tours is not easy, there are different types of tour guides in the market, for example, there are those who work for themselves or belong to a tourism company, but they simply have to be licensed by the Ministry of Tourism so that tourism companies can hire them based on the type of client or customers, and the absolute best way to maximize your experience and enjoyment from Muscat Tours is through the hiring of an experienced tour guide.
Why do tourists visit Muscat?
You cannot visit the Sultanate of Oman without going through every inch of its charming capital, Muscat, so Q1 We present to you in this article the best entertainment places to spend muscat day tours so that you can enjoy visiting, relaxing, and exploring the wonderful civilization and tourist attractions of Muscat.
It is a recreational place to spend muscat day tours:
The most important historical monuments in Muscat
The city of Muscat is a city rich in history and culture, due to its fame as a commercial port in the twenty-first century, and its importance as a commercial center in the modern era.
You can take a stroll along the Corniche and enjoy stunning views during Muscat Tours while enjoying the best shopping in the city at Muttrah Souq. This colorful market is filled with treasures such as pearls, jewelry, and traditional Omani handicrafts such as intricately designed shoulder bags and wooden carvings.
After enjoying shopping during Muscat Tours, you can have fresh fruit juice from the street vendors head towards the eastern end of the Corniche to enjoy a wonderful view of the city.
Information about the city of Muscat
The history of the founding of Muscat dates back more than nine hundred years at least, and it was famous for its historical role over time in the Arabian Peninsula, specifically in the early Islamic era. It is mentioned that it was one of the most important commercial centers; due to its distinguished strategic location.
In Muscat, there is a mixture of civilization and history, which is narrated by its old houses and markets. During Muscat Tours, you can get acquainted with its ancient history and authentic civilization as soon as you see the buildings in it, and the most wonderful historical stories full of ancestral heroism appear from its antique markets, as reflected in its neighborhoods the overwhelming modern life represented by white houses, and streets with urban planning infrastructure in a modern style.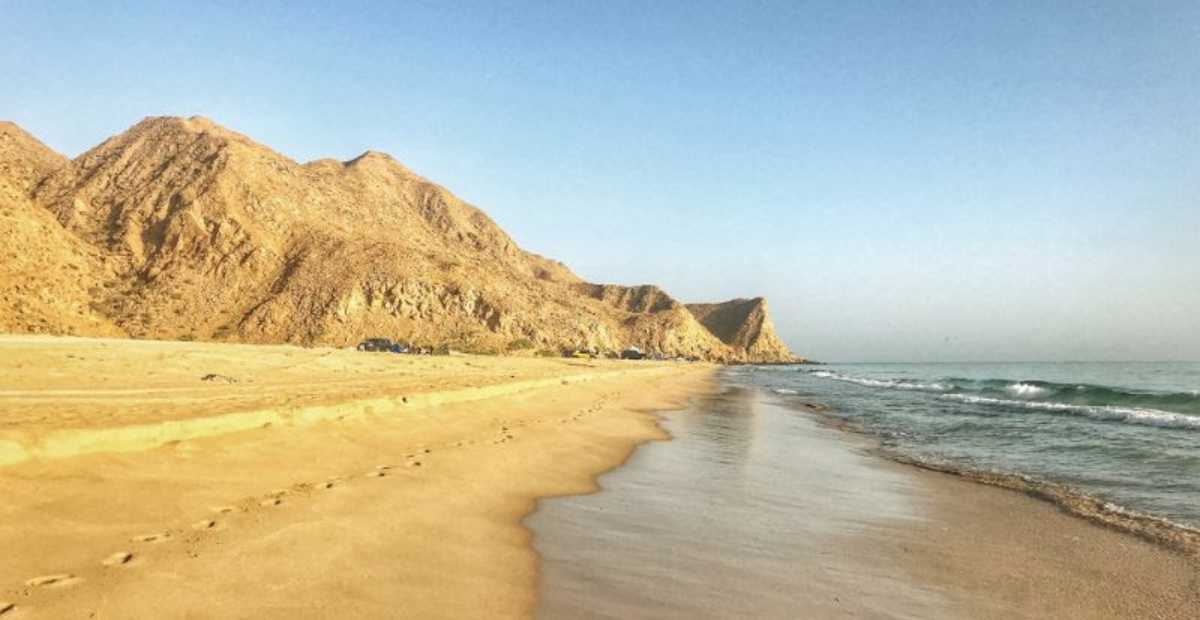 The most important tourist attractions that can be visited during Muscat Tours
The Omani capital, Muscat, is considered one of the most important tourist destinations, for many, whether they come from within the Sultanate itself or from outside it. International Airport, which is 25 km away from the city center.
This is in addition to the possibility of entering it by land using buses or taxis, there is no metro system or trains it, and tourists or visitors can practice various types of tourism activities, such as practicing a hobby of diving, yacht riding, or fishing, in addition to the possibility Going to see museums that contain ancient coins and war equipment, in addition to the possibility of praying in its many mosques, such as Sultan Qaboos.
It is one of the most important places to visit during Muscat Tours:
1- As-Sifah town
You can enjoy seeing the town of Sifah during Muscat Tours, as this town embraces an impregnable fortress that overlooks the sea on one side, and the valley on the other, and it is known as Sifah Fort, in addition to surrounding it with ancient walls.
Built as a first line of defense; To fortify the city and protect it from external aggression.
2- The walls of Muscat
You can enjoy seeing the walls of Muscat during Muscat Tours, as it has three main entrances:
Bab Al-Matha'ib in the western corner.
The second gate, known as Al-Kabeer, is located at the end of the western side of the walls and is considered the entrance to most of the suburbs of Muscat.
The third door is known as the small one, and it comes in the middle of the southern side.
3- Ancient houses
You can enjoy seeing the ancient houses during the Muscat Tours. The number of ancient houses is about five, which are Jariza Al-Sayyid Nader, Al-Sayyid Abbas bin Faisal, and others, in addition to the villages of Al-Jissah, Al-Khairan, Al-Sifah, and many tourist sites.
4- Al-Khiran Beach
You can enjoy seeing Al Khairan Beach during Muscat Tours, as it embraces many sea mangroves, as well as its blue waters and erect mountains.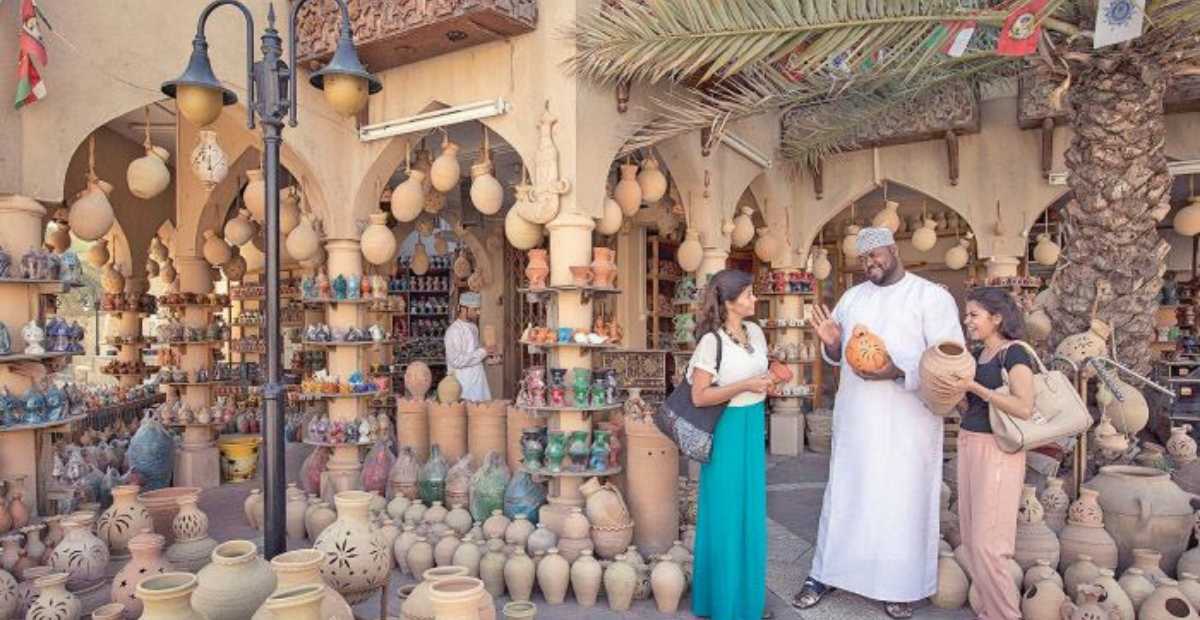 Reasons why you should travel to Oman
If you decide to spend your vacation in a different Arab place, then Muscat Tours is the best destination for you because it combines entertainment and luxury with the multiplicity and diversity of attractions and activities that you can do during your vacation in Muscat and one of its most prominent tourist places.
It is the reason why you should travel to Oman:
1- Lovers of heritage and cultures
You can go to many places during Muscat Tours, most notably the Sultan Qaboos Mosque, which is considered a distinctive architectural masterpiece, as well as the Muhammad Al-Amin Mosque, which is a wonderful shrine for lovers of religious and archaeological tourism.
The Royal Opera House, was designed in a unique style that makes it one of the best architectural designs within the Sultanate of Oman.
As for cultural museums, there are many of them, such as the Royal Al-Alam Palace and the Sultan's Military Museum, which contains most of the gifts received by the Sultanate from princes and heads of different states, the Branda House, the Children's Museum and the Omani-French Museum.
2- Lovers of nature and landscapes
Muscat, the capital of Oman, is characterized by many areas that enjoy charming nature, whether they are valleys or public gardens. The most prominent of its attractions is the Kerman Natural Park, which was recently renovated to be one of the best gardens in the Arab world.
Also, during Muscat Tours, you can enjoy the presence of many restaurants and cafes so that the natural picture is complete with luxury, as well as Wadi Al-Arabin, which is a vivid example of the pure charming nature that was not exposed to any external factors, as well as the Japanese Garden, which Oman considered one of its most critical national projects for the year 2016, and Al-Rayem Garden, which is of high luxury And the valley of the monuments and finally the cave of the jinn.
3- Wildlife and adventure enthusiasts:
Oman has the largest desert area for sand skiing, camping areas, mountain climbing, and other adventures that are loved by tourists who are inclined towards mountain and desert life.
Oman is famous for the presence of many luxury hotels and tour guides who are distinguished for their ability to innovate everything new so that you can see new and different aspects of the desert atmosphere, whether through safari, camping, or mountaineering.
4-  For beach lovers
Muscat is characterized by the presence of many beaches of high luxury and low prices that you can enjoy during Muscat Tours.
These beaches are characterized by the presence of many distinguished parties that combine modernity and oriental touches, and the most important of these beaches are Qurum Beach, Qantab Beach, Al-Sifah Beach, and Pebble Beach.
5-  For shopping lovers
Shopping is one of the most prominent features of Muscat that you can enjoy during Muscat Tours, as it combines luxury shopping centers and at the same time popular and heritage markets, so it is an excellent destination for everything you may need during your marketing trip.
Among the most prominent of these markets is the old Motor Market, the largest market, in which all local and Arab goods and products are located, as well as international brands, as well as Muscat City Center, which combines shopping and entertainment.
Also, Oman Avenues Mall, Muscat Grand Mall, Panorama Mall, and Guram City Center are free zones full of gift shops and specialized goods.
Muscat was not satisfied with all that, but it is also the best in the field of health resorts and hospitalization as well as distinctive fishing trips and boat rentals so your experience inside Oman during Muscat Tours is comprehensive and does not lack anything that any tourist may need.